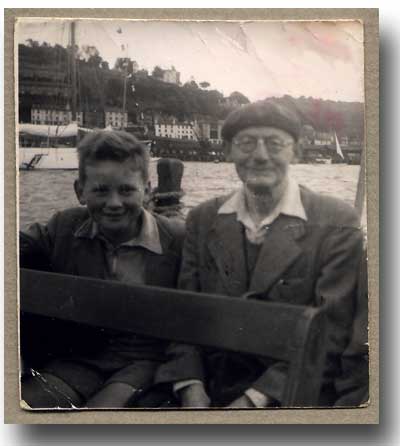 I found this among a pile of old photos . On the reverse it says 'Dartmouth 1949'.
We are on holiday. I am with my grandad Sam Plevey. I don't remember any of it.
I canít see PS Compton Castle anywhere. Perhaps we're aboard her! I don't think so.
The mind's eye; this is the place where dreams of what might be or might have been are formed. In imagination crumbling deserted castles once again stand strong, obsolete paddle steamers float as flower shops. Imagination provides the strength to graft for the reality.
But to dream about the past cannot change it.
Or can it?