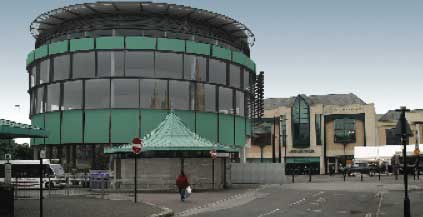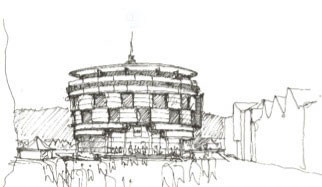 Extracts from the Proposal
The site, which is located on the area of land adjoining the public concourse between Marks & Spencer and the Bus Station in Truro, is currently occupied by a paddle steamboat.
The designs on view to the public propose a landmark circular building of glass, oxidised green copper and steel on six levels, creating a true focal point for the lemon Quay piazza.
Design plans on show for the Compton Castle site are the result of months of analysis of the site, its surroundings on Lemon Quay, and the potential use of the space.
The striking designs for the Compton Castle site have been produced for Porthia by nationally renowned and multi-award winning Richard Murphy Architects who have a proven track record of designing sensitive, high quality schemes which integrate well with their urban surrounding.